oXXIgen, the generation that will lead us through the challenges and transformations of the XXI century.
In a live talk, the community of experts who contributed to the creation of the Research Report shared their perspectives, joining the interdisciplinary dots and linking the trends and challenges of today to the future.
---
Preview
Will design be redesigned by cultural intelligence? Patrizia Boglione, Translated's Creative Director, and Priya Mani, designer and cultural researcher, will have a conversation about interculturality, design, food and language. We will explore communication trends with Adebola Rayo, Nigerian storyteller, who will answer the question Will being alive mean being online? And we'll talk about the future of localization and the localization manager role with Salvatore Giammarresi, Head of Localization at Airbnb. Is the Imminent multicultural work context going to make a participatory approach win out against over-specialization? We will listen to the perspective of Blessing Sibanda, researcher in Machine learning and Natural Language Processing from Zimbabwe. Then we'll fly to India to speak about new languages, the metaverse and where we draw the line with the co-founder & CTO of Reverie Language Technologies, Vivekananda Pani, before heading back to California for a new conversation with AI and Kirti Vashee, language technology evangelist. When it comes to economics, Luciano Pietronero, President of the Enrico Fermi Research Center, will join us to explain how to make economic predictions. To find out what's happening in the field of research: How will multilingualism change our brains? Martina Ardizzi, neuropsychologist and researcher, will explain what happens in our mind when we switch from one language to another, revealing the latest discoveries of neuroscience.
---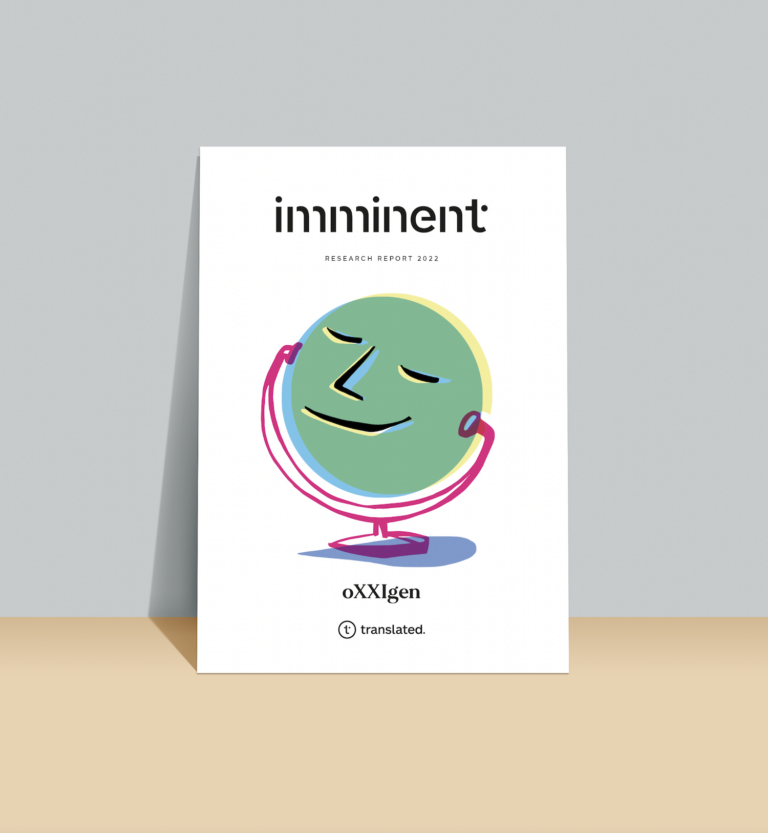 oXXIgen
Imminent Research Report 2022
GET INSPIRED with articles, research reports and country insights – created by our multicultural interdisciplinary community of experts with the common desire to look to the future.
Get your copy now
---