---
Introduction
---
Language
Official language
Arabic, French, Tamazight

T-index 0.15%
T-Index ranks countries according to their potential for online sales.
English
Low proficiency (EF) – 76 of 112 countries/regions in the world- 9/20 position in Africa.
Demography
Capitals: Rabat
Currency: The Moroccan Dirham
Population: 37,07 m
Population density: 8/km2
Economy
GDP: 142.87 billion USD (2021)
GDP per capita: 3,795.4 USD (2021)
Exports: 32.2 billion USD (2020)
Statistics
Unemployment rate: 10.5% (2021)
Urbanisation: 64.07% (2021)
Literacy: 76% (2019)
Internet users: 84.1% penetration, 31.59 million
Conventions
Numbering system
Arabic numerals with comma as decimal separator
Date format: dd-mm-yyyy
Time: 24h time system
Country code: 00212
---
Language data sources: Worldatlas/Britannica//EF/Wikipedia; Demography data sources: IMF/Worldometers; Conventions data source: Wikipedia; Economy data sources: WTO/OEC/CIA/Esomar/Datareportal; Statistics data sources: Datareportal/WorldBank/UN/UNESCO/CEIC/IMF/Culturalatlas/Commisceoglobal
Facts and data
---
Economy
Imports
43.2 billion USD (2020). Refined Petroleum ($2.67B), Motor vehicles; parts and accessories (8701 to 8705) ($1.37B), Cars ($1.32B), Wheat ($1.28B), and Petroleum Gas ($1.04B), importing mostly from Spain ($8.41B), China ($4.83B), France ($4.7B), Germany ($2.27B), and United States ($2.24B).
Financial inclusion factors (over 15 years of age)
• 28% have an account with a financial
institution
•0.2% have a credit card
•0.6% have a mobile money account
•2% make online purchases
Ease of doing business
It is easy to conduct business (rated 67 out of 100). Rank. It is very easy to conduct business (rated 73.4
out of 100) ranked 3rd out of 20 North African and Middle eastern countries and ranked 53 rd out of 190 countries worldwide
(2022, World Bank)
Exports
32.2 billion USD (2020). Cars ($3.79B), Mixed Mineral or Chemical Fertilizers ($3.42B), Insulated Wire ($3.41B), Phosphoric Acid ($1.25B), and Calcium Phosphates ($1.17B), exporting mostly to Spain ($6.97B), France ($6.12B), Italy ($1.6B), India ($1.39B), and Germany ($1.18B).
Main local online stores
Amazon, Cdiscount, Vente-Privee, Auchan, Apple, Fnac, Showroomprive, La Redoute, Carrefour, Zalando
Economic freedom
'Moderately free' (rated 58.4 out of 100)
ranked 5th out of 52 Middle Eastern and Northern African countries and ranked 97th out of 186 countries worldwide
(2022, Heritage Foundation and Wall Street
Journal)
Global Innovation Index
Ranked 8th out of 27 Northern African and Western Asian countries, 67 out of 132 worldwide.
The Global Innovation Index captures the innovation
ecosystem performance of 132 economies and tracks the most recent global innovation trends.
---
Economy data sources: WTO/OEC/CIA/Esomar/Datareportal
---
Source: OEC
---
Source: OEC
---
Most complex products by PCI
Product Complexity Index measures the knowledge intensity of a product by considering the knowledge intensity of its exporters
Source: OEC
---
Most specialized products by RCA Index
Specialisation is measured using Revealed Comparative Advantage, an index that takes the ratio between Morocco observed and expected exports in each product
Source: OEC
---
Export Opportunities by Relatedness
Relatedness measures the distance between a country's current exports and each product, the barchart show only products that Morocco is not specialized in
Source: OEC
---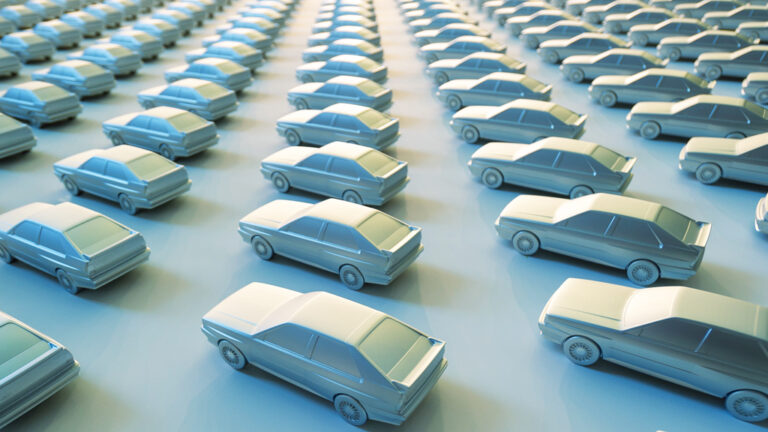 T-index
Reach most of the online purchasing power
T-Index ranks countries according to their potential for online sales. It estimates the market share of each country in relation to global e-commerce.
Try it now
---
Media
Media language French, English, Arabic
Information channels
The broadcast media are either dominated by
the state or reflect the official line. However,
the private press has succeeded in breaking
taboos over some sensitive topics, including
allegations of high-level corruption. Paris-based Reporters Without Borders notes
that "religion, the king, and the monarchy in
general, the country and territorial integrity
cannot be questioned."
The Press Law provides for prison terms. The
editor of Al-Massae daily was jailed for one
year in 2011 for stories he had written about
corruption and the activities of the security
services. Media watchdogs said the move was
a step backward for press freedom.
The government owns or has a stake in, RTM
and 2M, Morocco's main TV networks.
Satellite dishes are widely used, giving access
to French and pan-Arab stations.
There were 16.5 million internet users by June
2012 (Internetworldstats.com). There is no
policy of widespread site filtering. Bloggers
generally avoid sensitive topics, such as
Western Sahara and the royal family.
The press
Le Matin – semi-official daily
Al-Massae – private, daily
Assabah – private, daily
Liberation – private, daily
L'Economiste – business daily
Telquel – private, news weekly
Television
Radio-Television Marocaine (RTM) – operates state-run Television Marocaine (TVM)
2M – partly state-owned
Al Maghribiya – satellite channel operated by RTM and 2M, aimed at Moroccans living abroad
Medi 1 TV – Tangier-based satellite channel, privately owned by Moroccan and French concerns
Radio
Radio-Television Marocaine (RTM) – state-run, operates national networks in Arabic, French, and regional services
Medi 1 – Tangier-based, privately owned by Moroccan and French concerns, programs in Arabic and French
Aswat Radio – private, FM relays nationally
Hit Radio – private, FM relays nationally
Med Radio – private, FM relays nationally
---
Media data source: BBC
---
Internet Data
Internet users
84.1% penetration, 31.59 million
Share of web traffic by device
53.89% mobile phones, 40.16% computers (laptops and
desktops), 5.94% tablet devices, others 0.02%
Median speed of mobile Internet connection
27.59 Mbps
Median speed of fixed Internet connection
13.54 Mbps
Mobile connection as a percentage of total population
129.3%
Percentage of mobile connections that are broadband (3G-5G)
69.4%
Most popular web search engines
Google (98.55%), Bing (0.81%), Yahoo (0.45%),
Petal Search (0.09%), Duckduckgo
(0.04%), Yandex (0.03%)
Most used social media
Twitter (80.09%), Facebook (13.46%), Youtube (3.29%), Pinterest (1.48%), Tumblr (0.61%), Vkontakte (0.91%), Instagram (0.58%)
---
Internet data sources: Datareportal/Statcounter
---
Social statistics
Life expectancy
74 yrs (2020)
Unemployment
10.5% (2021)
Healthcare Expenditure
5.9% of GDP (2014)
Literacy
76% (2018)
Average age of the population
29.5 yrs
Gender
Sexual equality does not exist when it comes to salaries. Women still need to defend this concept and must put up a fight to have their voices heard. In large companies, this is not such an issue and women are treated as equals. Homosexuals are not well regarded and are often marginalised.
Religion
More than 90% of Moroccans are Muslim and the rest are Jewish. There are devout Muslims who never miss a prayer session and females wear veils. There are also non-practising Muslims who drink alcohol and do not strictly follow all the tenants of the religion.
Class
The rich, the poor, and a very small middle class. Social class is very important in Morocco and you will be respected and even feared if you are wealthy or happen to be the son of someone who has a powerful position in the government. Social class can affect the hiring process; it is difficult to not give a good position to someone who comes from an elite family or whose father is mayor of the city. People are often hired through networking and even through covert deals.
Ethnicity
Moroccans living in the centre and north are Arabs while those in the south are Berbers and they speak their own dialect. In order to see the difference between the two types of Arabic, watch the news on television as both Arabic and Berber versions are broadcast. Both ethnic groups are often the topic of jokes and anecdotes.
---
Social statistics sources: WorldBank/UN/UNESCO/CEIC/IMF
---
The Data Factbook is a work in progress project. Our community is helping us to fill it up always with new and updated data. Your contribution is precious. If you want to help us, please write your advices at imminent@translated.com
---
Languages research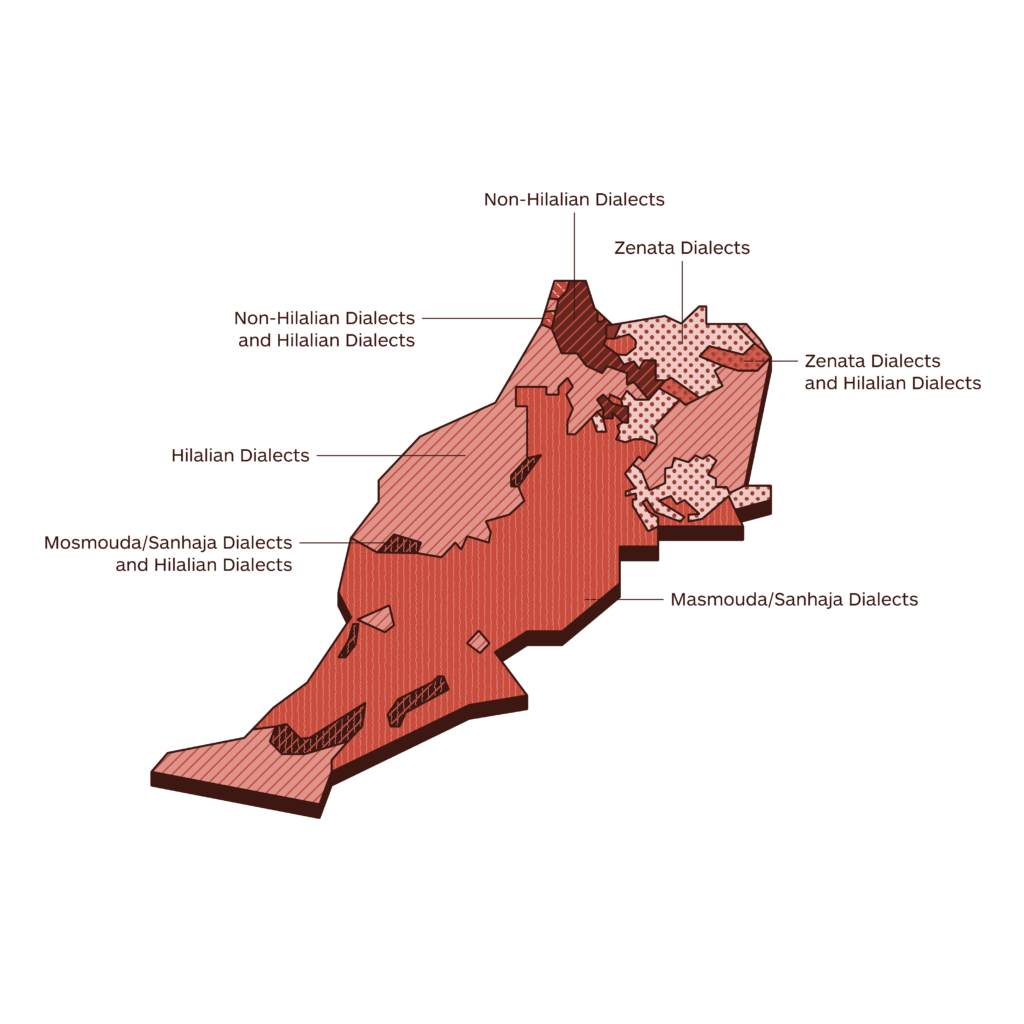 Legend
Non-Hilalian Dialects

Zenata Dialects

Zenata Dialects and Hilalian Dialects

Masmouda/Sanhaja Dialects

Masmouda/Sanhaja Dialects and Hilalian Dialects

Hilalian Dialects

Non-Hilalian Dialects and Hilalian Dialects
---
The geographical distribution of languages that you will find in the maps published in this section is a work in progress. Our community is helping us to fill it up with always new and updated data. Your contribution is precious. If you want to help us, please write to imminent.factbook@translated.com
---
Photo credit: Heidi Kaden, Unsplash
---