To which language should you translate to localize in Uganda?
---
Introduction
---
Language
Official language
English

T-index 0.029%
T-Index ranks countries according to their potential for online sales.
English
Moderate proficiency (EF) – 55 of 112 countries/regions in the world- 5/20 position in Africa.
Demography
Capitals: Kampala
Currency: Ugandan shilling
Population: 45,85 m
Population density: 221/km2
Economy
GDP: 40.53 billion USD (2021)
GDP per capita: 883.9 USD (2021)
Exports: 3.55 billion USD (2021)
Statistics
Unemployment rate: 4.3% (2021)
Urbanisation: 26% (2021)
Literacy: 79% (2021)
Internet users: 24.6% penetration, 11.77 million
Conventions
Numbering system
Arabic numerals with dot as decimal separator
Date format: dd-mm-yyyy
Time: 24h time system
Country code: 00256
Language data sources: Worldatlas/Britannica//EF/Wikipedia; Demography data sources: IMF/Worldometers; Conventions data source: Wikipedia; Economy data sources: WTO/OEC/CIA/Esomar/Datareportal; Statistics data sources: Datareportal/WorldBank/UN/UNESCO/CEIC/IMF/Culturalatlas/Commisceoglobal
Facts and data
---
Economy
Imports
5.17 billion USD (2021). Vaccines, blood, antisera, toxins and cultures ($280M), Packaged Medicaments ($260M), Delivery Trucks ($164M), Rice ($156M), and Broadcasting Equipment ($122M), importing mostly from China ($1.02B), Kenya ($831M), India ($695M), Tanzania ($314M), and United Arab Emirates ($297M).
Financial inclusion factors (over 15 years of age)
• 33% have an account with a financial
institution
• 2.3% have a credit card
• 5.1% have a mobile money account
• 9.5% make online purchases
Ease of doing business
It is difficult to conduct business (rated 60 out of 100). Rank. It is very easy to conduct business (rated 73.4
out of 100) ranked 12th out of 48 Sub-Saharan African countries and ranked 116th out of 190 countries worldwide
(2022, World Bank)
Exports
3.55 billion USD (2021). Gold ($1.99B), Coffee ($547M), Cocoa Beans ($92.3M), Raw Sugar ($59.3M), and Fish: dried, salted, smoked or in brine ($47.8M), exporting mostly to United Arab Emirates ($2B), Kenya ($292M), Italy ($198M), Germany ($125M), and Tanzania ($105M).
Main local online stores
Jumia, Dondolo, GoodsExpress, Intraline, Paple Rayn, OLX and Eye Trade
Economic freedom
'Not free' (rated 51.4 out of 100)
ranked 34th out of 47 Sub-Saharan African region and ranked 143rd out of 186 countries worldwide
(2022, Heritage Foundation and Wall Street
Journal)
Global Innovation Index
Ranked 16th out of 27 Sub-Saharan African countries, 67 out of 132 worldwide.
The Global Innovation Index captures the innovation
ecosystem performance of 132 economies and tracks the most recent global innovation trends.
Economy data sources: WTO/OEC/CIA/Esomar/Datareportal
---
Source: OEC
---
Source: OEC
---
Most complex products by PCI Index
Product Complexity Index measures the knowledge intensity of a product by considering the knowledge intensity of its exporters
Source: OEC
---
Export Opportunities by Relatedness
Relatedness measures the distance between a country's current exports and each product, the barchart show only products that Uganda is not specialized in
Source: OEC
---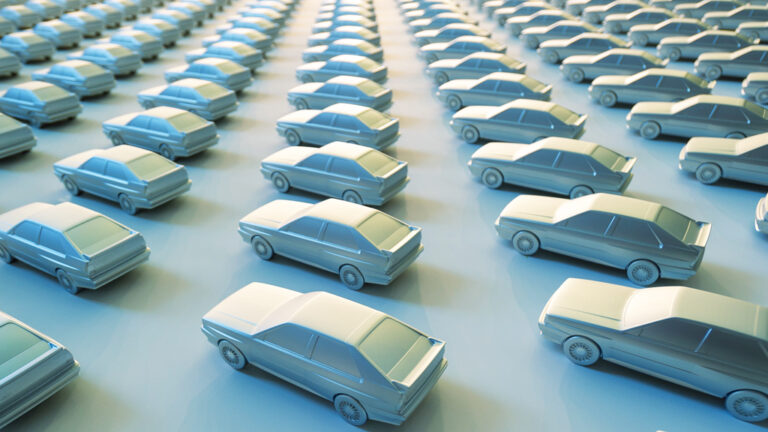 T-index
Reach most of the online purchasing power
T-Index ranks countries according to their potential for online sales. It estimates the market share of each country in relation to global e-commerce.
Try it now
---
Media
Media language English
Information channels
Uganda has a lively broadcasting scene, with more than 200 radio stations and around a dozen TV networks, most of them privately owned. The country made the switch to digital TV in 2015. Pay TV is marketed by Tanzania's Azam, South Africa's DStv, Chinese-owned StarTimes, and Kenya's Zuku TV. BBC World Service is widely available on FM (101.3 in Kampala). Radio France Internationale and China Radio International also broadcast in the capital. State-owned New Vision and privately-owned Daily Monitor dominate the press market. The constitution provides for free expression and free media, but sections of the penal code that undermine this are used against journalists, says Freedom House. Acts of intimidation and violence against journalists "are an almost daily occurrence", says Reporters Without Borders. General elections in February 2016 led to "unprecedented violations and restrictions" against online access, including blocks on popular social media, says Freedom House.
The press
New Vision – state-owned daily, as are its sister vernacular papers, Bukedde, Etop, Rupiny and Orumuri
The Monitor – privately-owned daily
The Observer – privately-owned weekly
The Independent – privately-owned weekly
Media data source: BBC
---
Internet Data
Internet users
24.6% penetration, 11.77 million
Share of web traffic by device
73.71% mobile phones, 25.29% computers (laptops and desktops), 0.98% tablet devices, others 0.02%
Median speed of mobile Internet connection
26.07 Mbps
Median speed of fixed Internet connection
10.72 Mbps
Mobile connection as a percentage of total population
63.8%
Percentage of mobile connections that are broadband (3G-5G)
66%
Most popular web search engines
Google (98.07%), Bing (1.64%), Yahoo (0.11%), Duckduckgo (0.08%), Petal Search (0.02%), Ecosia (0.02%)
Most used social media
Twitter (41.08%), Pinterest (16.44%), Facebook (12.7%), Linkedin (12.4%), Youtube (9.36%), Instagram (6.88%)
Internet data sources: Datareportal/Statcounter
---
Social statistics
Life expectancy
63 yrs (2020)
Unemployment rate
4.3% (2021)
Healthcare Expenditure
3.96% of GDP (2020)
Average age of the population
16.7 yrs
Gender
Sexual equality does not exist when it comes to salaries. Women still need to defend this concept and must put up a fight to have their voices heard. In large companies, this is not such an issue and women are treated as equals. Homosexuals are not well regarded and are often marginalized.
Corruption Perception Index
Uganda scored 26 out of 100, ranked 142 out of 180 countries worldwide.
The CPI measures perception of corruption due to the difficulty of measuring absolute levels of corruption.
World Happiness Index
Uganda ranked 117 out of 137 countries, with a score of 4.063.
The World Happiness Index measures happiness based on respondent ratings of their own lives, correlated with other life factors.
Current education expenditure
87.4% of total expenditure in public institutions
Co2 emissions
0.1 metric tons per capita
Religion
Some people take religion quite seriously. Society in general is not particularly sensitive about religion – not as much as Islam is in the Arab countries. There might be some conflict between the three major denominations: Catholicism, Anglicanism, and Islam, but it is subtle and negligible. Religion does not hinder financial, political, or professional advancement.
Class
The economy is not sufficiently disaggregated to create class-based tensions. With the increasing expansion of the middle class following economic liberalization, however, there is the possibility that class consciousness will develop beyond present levels.
Ethnicity
Ethnicity is a major consideration in local peoples' worldviews. Many people take ethnicity seriously in political, economic, and social affairs.
Social statistics sources: WorldBank/UN/UNESCO/CEIC/IMF
---
The Data Factbook is a work in progress project. Our community is helping us to fill it up always with new and updated data. Your contribution is precious. If you want to help us, please write your advices at imminent@translated.com
---
Languages research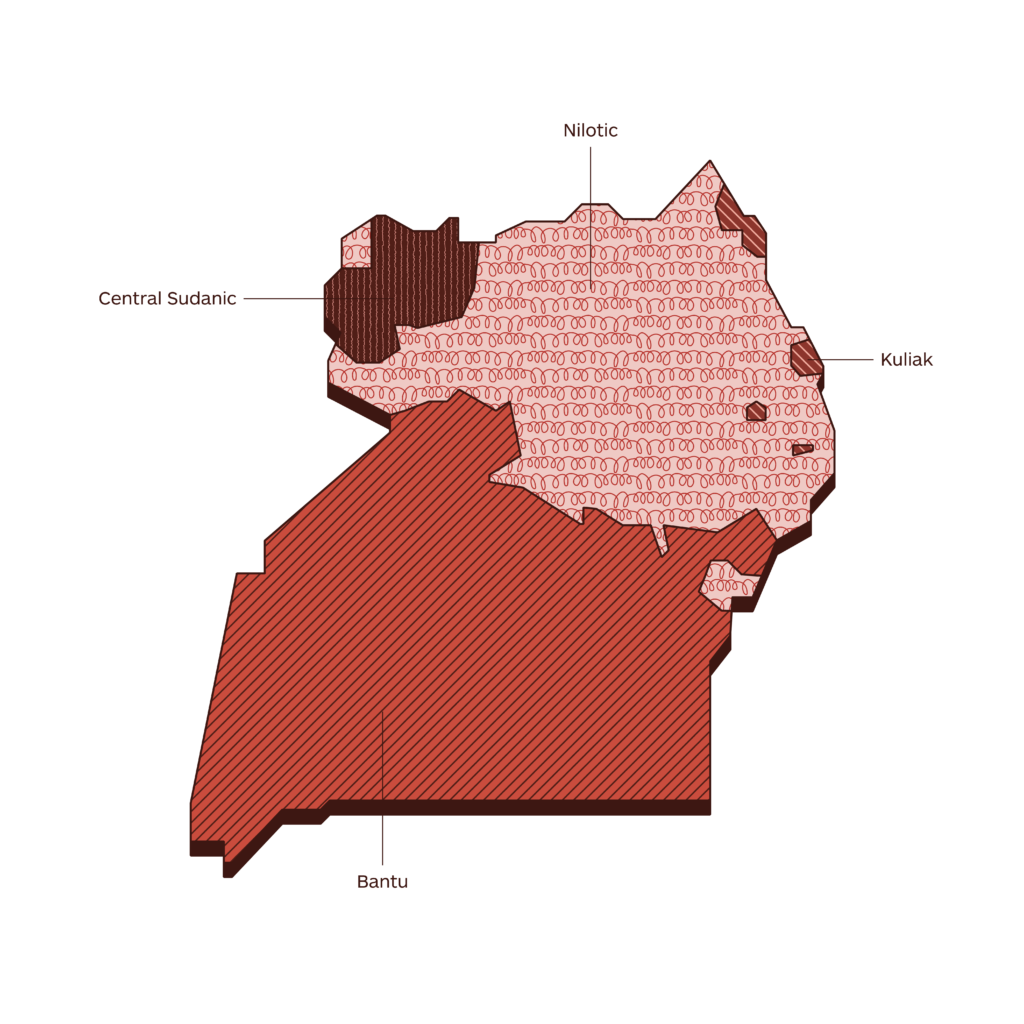 Legend
Nilotic

Bantu

Central Sudanic

Kuliak
---
The geographical distribution of languages that you will find in the maps published in this section is a work in progress. Our community is helping us to fill it up with always new and updated data. Your contribution is precious. If you want to help us, please write to imminent.factbook@translated.com
---
Photo credit: Jjumba Martin, IStock
---