Tess Whitty, an expert translator, as well as one of our dearest Imminent fellows, kindly gives some smart tips: she talks specifically about translators' work and the implications of MT for the workflow, but there are some suggestions that can be an interesting jumping off point for any kind of work.
---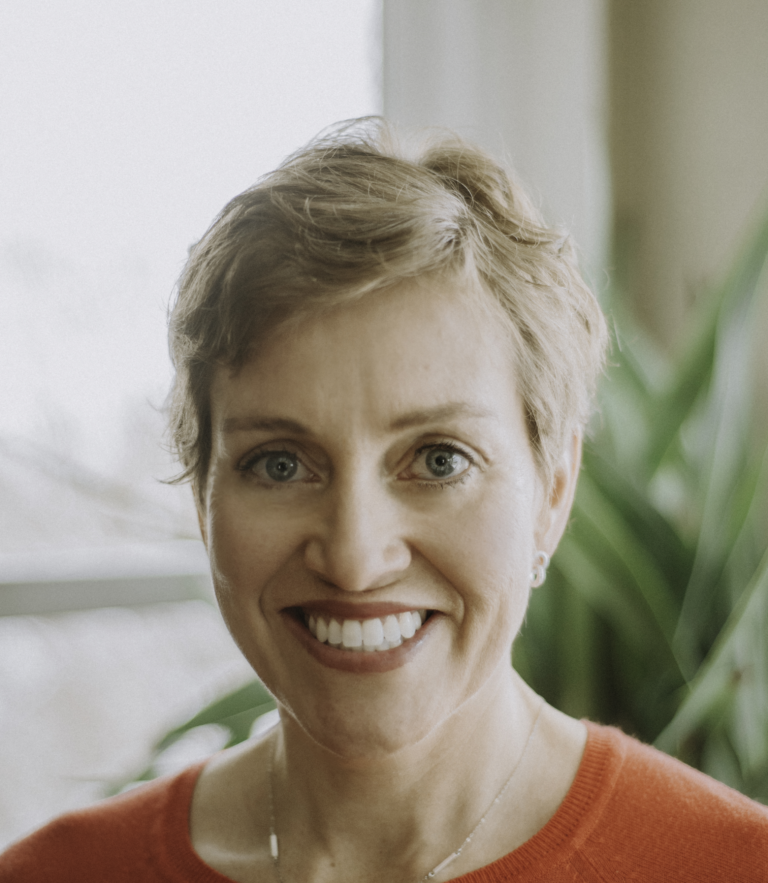 Tess Whitty
English-Swedish freelance translator
Tess Whitty is English-Swedish freelance translator specializing in digital marketing, software and website localization. She has a Master of Science in Economics and a Master of Arts in marketing and previously worked as a marketing manager. She shares her knowledge and experience in marketing and business as an award-winning speaker, trainer, consultant, author, and podcaster.
---
Lecture Script
Hello, my name is Tess Whitty. I am an English into Swedish translator and marketing trainer for Translated. I want to talk about how translators can remain successful in a machine translation-driven world. Why am I doing that?
As a translator-trainer, I have studied the development of machine translation during the past 12 years, attended many presentations on machine translation myself and answered questions about it during courses and presentations.I think it's a hot topic and an important topic to consider. This video is a short summary of a popular presentation I have given for different associations.It is only based on my own experience but also on the general opinions of colleagues and other industry experts.
What I want to talk about today is the current situation for translators, how we can interact with machine translation and embrace machine translation, and finally, how we can compete with machine translation.What does our current situation, digital world, look like?
Well, the good news is that the employment outlook for translators and interpreters is projected to grow by 29% through 2024.This is one of the biggest growing industries in the world.
However, the growth is mostly in volume and not in rates , and cheap services are growing faster than quality because there's a big demand so there's also a big supply and the industry is quite unregulated. So are we going to be replaced by machines?
I don't think so.After 12 years of following the developments in machine translation, my current opinion is this:There is a need for both, and we have to embrace both – both a human translator professional and machines. I recently attended a panel with localization industry experts called the translation work environment of the future at the Innovation in Translation Summit in the beginning of October 2021. All the panelists agreed that human translators will still be needed in 2030.
I also attended a presentation by Jay Marciano from Lengoo during the ATA conference in October 2021 called "Thriving in the Age of AI-driven Language Services." The summary is that we have to evolve. If reliable and secure translation is desired, machine translation should not be used without the ongoing involvement of professional translators. For translators, this means that our toolset has been expanded by yet another potential resource that will prove valuable and hopefully increase productivity if used appropriately.
So how can translators embrace the developments in machine translation and still maintain our professionalism?
TAUS has written a great report about this called"What options do translators really have?" and they have 3 suggestions for us. We have to keep an open mind.We can no longer stick our heads in the sand and pretend that this won't affect us. Instead, we have to have an open and positive attitude and unbiased perspective to see how we can benefit and use machine translation. We have to view ourselves as an intelligent system as a machine ourselves, basically, according to Jay Marciano. We have to stay curious and build a better world model. But most importantly, if we want to compete with machine translation, we have to move up in the value chain.
We can offer value-added consultancy services advice on cultural, technical, and authoring issues or provide controlled language services. While there is room for both machine translation and professional human translators, if we want to remain successful, we have to focus on the high quality segment.We have to focus on training ourselves to become really good at what we do. We can take copywriting and cultural consultation courses and we also need to be focused on being very professional.
This also means that less professional translators will be out-competed by machine translation. Let's dig a little deeper into this. The ATA had published a report called "Is there a future in freelance translation? Let's talk about it!" It is from May 2018, but their solutions are still valid. They propose both macro and micro solutions.
Here, I will focus on micro solutions for the translators, things that we can do ourselves. We need to focus on specializing and creating niches, focus on areas where high quality human translators is imperative, adding further value to our translation services and leverage machine translation in our own work. This is also what TAUS suggested. Let's take a closer look at these.
One solution is to specialize in a certain niche or a topic. The more specialized we are in a certain topic, the more of an expert we become, the more of an expert we will be seen as, and the more expertise we have to compete with machine translation. When I started out as a translator, you could be successful as a generalist in the beginning. Now I think that newer translators are competing more with machine translation, and it's more important to niche down and specialize early on.
But there are also new growing areas of specialization that you can consider. There are many, many specializations of course. These are some new ones.There's been a huge rise in the demand for digital marketing translation services. International companies are realizing that machine translation is simply not up to the challenge of optimizing websites and digital content for new markets and looking for native translators that have experience in this.
So here are some examples of growing sectors. To get international search engine optimization right, you need more than just language skills. You need local expertise and a translator with experience in SEO. Companies are also seeing the need to be engaged on social media in order to represent their brand and moderate conversations. There is a rise in chatbots. But if you have ever encountered a chatbot that is a machine, you know that the human adaptation is not there and that's where we can come in. International email marketing also poses some fairly serious challenges for business due to language and cultural differences: legal constraints and different attitudes to technology and privacy. A local translator can help the company with nuances in these.
There are also new service areas with the development of machine translation. Jay Marciano also mentioned these in his presentation at the ATA conference.There's going to be a growing need for language engineers that will perform linguistic asset development and evaluation. There will be a growing need for post editors, of course. We knew that.
This makes sense when training data is of very high quality and the domain of both training data and translatable data is very well-defined. We will need more lexicographers, that will be rescripting and develop linguistic rules, and language consultants that can tell companies when to use human translators versus the machine. And they will consult on cultural aspects, context, etc. Those were some strategies for new specialization and some new service areas. Now let's focus on areas where high quality translations are important.
The first area I want to mention is, of course, transcreation, the art of creative translation. It requires deep consideration by a marketing-minded translator to ensure that the message keeps its impact and meaning across the borders. More than that, it requires an adaptation perhaps of the entire tone to ensure that it remains consistent and reaches the goals that they want. Transcreation is not only language-related. Audiences react differently to certain things like numbers, structures, images, and even colours. These can cause issues due to superstitions, but you can also use them to your advantage. Machine translation will not be able to combine cultural language and emotion into a creative and compelling text anytime soon. For this, you need human involvement.
Apart from transcreation, the more creative part of text translations, there are also publications that absolutely need to be perfect. These are, for example, annual reports, pharmaceutical research documents or any published material that can affect a company's image and brand.
The last option we have is that we can also add this as a service to become more like brand ambassadors and product testers. As companies with products to sell attempt to personalize their offerings and tastes for the local market, they will depend on local "ambassadors" or consultants who can advise them on the cultural specifics of a target community and help promote the products and services in a given local language. So translators can be aware of these new opportunities, and we can use our knowledge of the language and the culture and offer our service to the clients to help build trust among the customers on the ground.
Lastly, we can use machine translation as an additional tool together with many other resources that we have at our disposal to increase both translation speed and consistency. We can use it also as a reference material or as a source of alternative translation suggestions. To summarize all this, translators need to up their game. We need to focus on niche markets to use machine translation as a way to boost our productivity and provide ancillary services, additional services. But we also need to consider adjusting our business model and pricing in order to make machine translation or compete with machine translation.
That was a brief summary on how we can remain successful.Thank you so much for watching, and have a great day.