How to succeed selling online in the Chinese market? To answer a few pivotal questions on the subject, here's Marco Gervasi: Founder and managing director of legal and strategic assistance company Red Synergy Shanghai, wIth fifteen years of experience in the e-commerce, internet of things and smart manufacturing sectors in China.
Imminent: The Chinese market is constantly evolving. Recent events have undoubtedly changed the situation yet again. What do Italian companies need to know to better understand the opportunities offered by the vast Chinese market?
Let's take the wine industry, for example. One trend that has become extremely important since the beginning of this year, for obvious reasons, is livestreaming or telesales. During lockdown and even afterwards, many traditional companies shifted their sales approach from a model in which people physically visit stores to one based around opening up an online space and pushing the product through full digital telesales. Why? To bring Chinese consumers even closer to a product that they could not see or touch online, but above all to continue educating them. So companies – both Chinese and foreign – started to put together fully fledged telesales events in Chinese on the country's main e-commerce and social media platforms, allowing consumers to get an even better understanding of the product, exclusively in their language.
---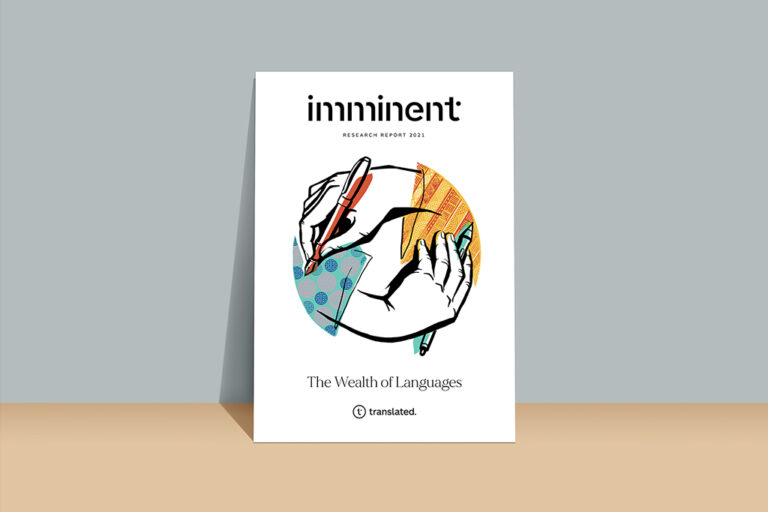 Imminent Annual Report 2021
Fit your business in global shape. Get your copy of Imminent Annual Research Report 2021. And let us know what you think.
Get your copy now
---
Companies that import wine started doing online tasting sessions to promote products with opinion-makers and others. Moreover, these telesales events were organised in such a way as to 'conduct' the audience from one product to another, guiding them by the hand. For example, a telesales event on wine could transfer its audience to an event about oil by offering people who moved from one to the other a free bottle of oil, or to one on home furniture with the pretext of enjoying a glass of wine with friends around a designer table.With their staff and opinion-makers, media agencies have therefore transformed themselves into companies that put on telesales events and literally translate the contents for a Chinese audience. This entails the creation of actual budgets for telesales, which now forms part of the media budget with actors, extras, directors, and locations. All this is designed to convey a message as locally as possible.
Second trend: we are seeing the emergence of various startups (both Chinese and non-Chinese) that tour the world's major capitals and host direct streaming events in Chinese from stores, aimed at a Chinese audience, in order to sell the imported products online. I'll give you an example: ShopShops is a New York-based startup that helps Chinese consumers to discover new boutiques around the world via direct streaming from stores and to buy products on Chinese e-commerce platforms. Imagine a bilingual Chinese crew going to 10 Corso Como in Milan to do a 1-hour livestream from the store and sell some of the products on Chinese e-commerce platforms.
As you may have inferred, the content is in Chinese and is fully customised for a Chinese audience. It is even adapted to the Chinese way of buying things, allowing them to purchase products from overseas with a simple tap on their phone during a telesales event 6,000 miles away (something that is still very difficult to do on Facebook and Instagram). So total clearance for the purchase of products from abroad (without ever having seen them) and the fact that this can happen because a live broadcast in Chinese gives 'form and substance' to a purely digital image.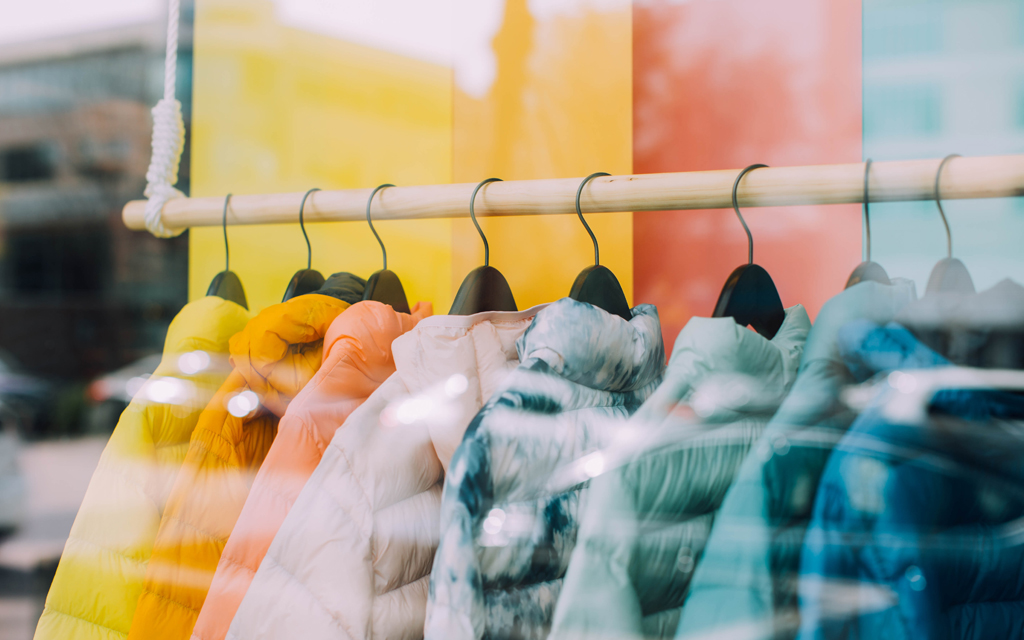 Last trend: this one is emerging in the dietary supplements industry. This is the fastest-growing sector on Chinese e-commerce platforms, creating an interesting phenomenon. Chinese importers of these products are starting to invest in Italian producers to become partners in the Chinese market for that specific product, such as a multivitamin complex or a bone health supplement. So, again, clearance for the imported product, which is increasingly inviting for Chinese consumers, and a new partnership model between the Italian producer and the Chinese distributor, who 'Chinesifies' the product, making it more accessible to Chinese consumers. But that's not all. Since the Chinese distributors cannot travel, it is difficult for them to meet companies and assess where they should invest. In the last 4 months, Alibaba Italy has therefore created virtual roadshows where Chinese distributors meet Italian businesses and 'pitch' their strategy to these companies. The roadshows are livestreamed events, telesales style.
---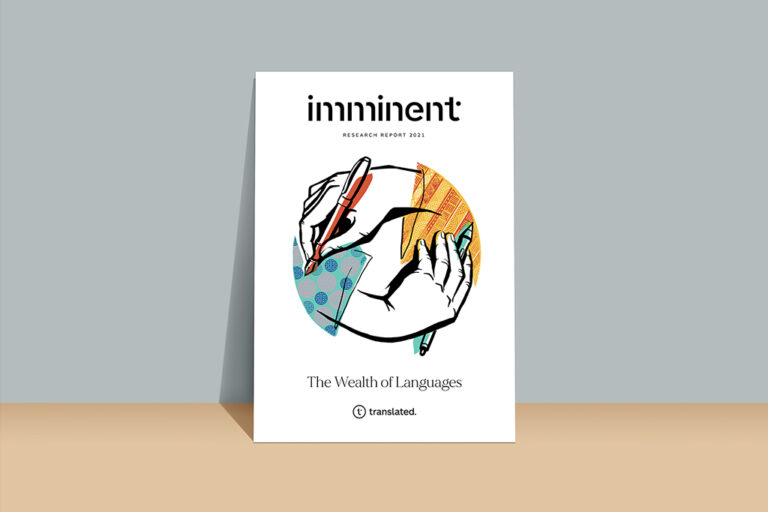 Imminent Annual Report 2021
Fit your business in global shape. Get your copy of Imminent Annual Research Report 2021. And let us know what you think.
Get your copy now
---
From this, we can conclude that: a) there is an ever-increasing interest in imported products, b) the product must be adapted for the local market by means of content based on the Chinese language and culture. This is because Chinese buyers are becoming increasingly discerning and want to know more about the product; this can only happen in ways that are familiar for Chinese consumers, and in their own language; c) partnership models for the sale of products in China are developing to the point where it is the Chinese distributors themselves who go into business with the Italian producers, even to the extent that they take over the producers, allowing them to verticalize. In all of this, the Chinese language and Chinese content have become even more important.
Luca: what you've written is super interesting. I get the impression that the Chinese are organising themselves to find the products to import since Italians (and perhaps not just Italians) are not proactive enough to put themselves out there. Translation into Chinese is increasingly important, but they do it themselves while looking for products. Whereas if we want to put ourselves out there, we need to understand who to talk to and how to present ourselves creatively. But always (as you've always said) alongside local partners. So the idea for companies that translate might be more along the lines of allowing Chinese people to hear other languages, rather than translating words from other languages into Chinese (supporting the pull from within China rather than the more difficult push from outside towards China…?)
---
"If we want to put ourselves out there, we need to understand who to talk to and how to present ourselves creatively."

Marco Gervasi
---
Imminent: The impression is that Chinese consumers are organising themselves to find products to import rather than waiting for foreigners to come and offer them the products in their country. Approaching foreign products and translated words is increasingly important, but they do it themselves. Companies export directly to China only if they have a thorough understanding of their potential customers, and almost always only with local partners. But if all this is true, the opportunity for language service providers might lie more in allowing Chinese people to hear other languages, rather than translating words from other languages into Chinese. Is it a question of supporting the Chinese 'pull' rather than helping the 'push' from outside towards China?
That's right, it's about real 'interpretation' rather than 'mere' translation.
I think that a translation company can be seen in two ways. The first is as providing a pure translation service. If legally valid translations are required, obviously this service will always be necessary. However, I'll give you an example of how I use it. I have all the documents that need translating for the China market (from Italian to Chinese) translated in Hangzhou. I send the text or photos to the translator via WeChat, and he sends me back the translated versions 2 days later. Afterwards, he sends me the originals by post and I pay him via WeChat or Alipay. We do everything in an app, and I've never met him. Speed, flexibility and accuracy.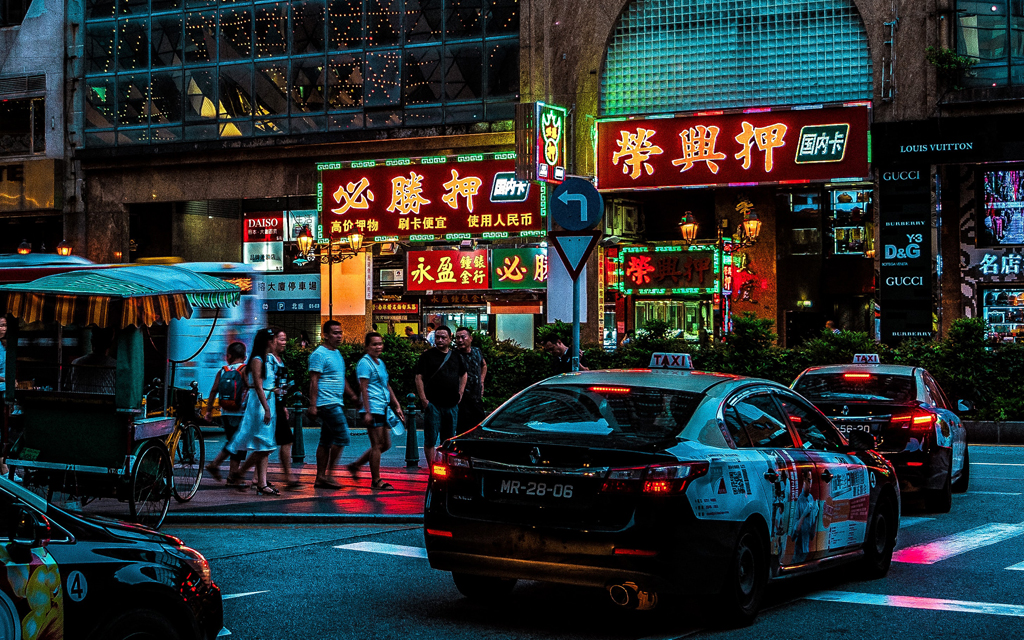 However, if the translations need to be 'cultural', i.e. we're translating concepts or commercial messages for the Chinese audience, it's a different story. Then it's no longer a question of translating the words, but rather a) understanding what needs to be communicated to the Chinese audience, b) working out how to communicate it, and c) translating it into Chinese. Steps a) and b) are typically the work of a digital marketing agency, but there could be room here for the evolution of a translation company: working on cultural concepts and then translating them. I'll give you an example: a translation company could analyse e-commerce sites that sell wine in China to understand how they are built and translated, and take a look at the words, concepts, etc. They could then do the same job for Italian sites that wanted to add Chinese, but using the concepts they had discovered on the Chinese sites. The final result will still be a translation; it is what is being translated that changes.
---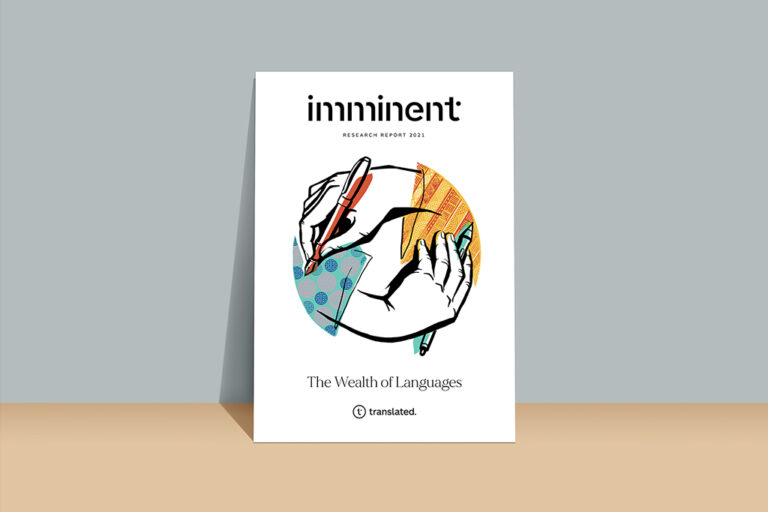 Imminent Annual Report 2021
Fit your business in global shape. Get your copy of Imminent Annual Research Report 2021. And let us know what you think.
Get your copy now
---
Taking and translating a page developed for a certain commercial mentality into another language completely neglects the fact that the target language is associated with a totally different mentality.
An example: when Cantine Vini Giordano wanted to build their Chinese page on WeChat, their Chinese employee told them that a straightforward translation wouldn't work. The Italian page featured photos of vineyards and hills. The landscape was the kind that appeals to a Western audience. The Chinese employee, however, suggested putting photos of the factory, the bottling process, and transport. The guys from Giordano were stunned and asked him why. His response was that consumers wanted to see the factory and the 'operations' to be sure that it was all real. We Italians were thinking of an aesthetic concept, while the Chinese had a more 'existential' one in mind.
---
Photo credits: Zhang Kaiyv, Unsplash / Jordan Nix, Unsplash / If Franciz, Unsplash
---