Smart and inclusive, or remote and isolated? Considerations made by Translator and Interpreter Silvia Currò, who focuses on Medical translations, alongside an interest in New Technologies and AI.
When I get up in the morning, one of the reasons I am grateful is that I am blessed with a job I love. A privileged job. A job that satisfies me, that enables me to learn new things every day, to broaden my horizons, to discover new topics and new cultures, and that over the years has allowed me to be both a successful professional and a mother, present every day in my son's life. A job that has made me independent.
My remote job, which I have been doing for thirty years, is now being called 'smart' because of the pandemic, which has forced everyone to discover this form of 'agile' working. Is it really smart?
My remote job, which I have been doing for thirty years, is now being called 'smart' because of the pandemic, which has forced everyone to discover this form of 'agile' working.
Is it really smart? It is for a freelancer, because freelance translators know what it means to manage their schedule and their workload independently and flexibly in order to achieve their goals. They know that being able to manage their working hours and workload independently allows them to organise their lives better outside of work. This leads to an increase in psychological and physical well-being, which in turn has a positive impact on quality of life and productivity.
Freelance translators know that working from home and not having to go to the office every day means considerable cost savings, since they do not have to pay for transport or meals out. Not to mention being able to avoid contributing to traffic pollution. They know that when working from home, they have to deal with new software and digital tools that contribute to a better digital culture. This provides new skills and qualifications.
The Covid-19 pandemic has changed daily life in many ways for many people, and one of the most obvious changes has been the move towards remote working, which everyone – or almost everyone – has been forced into because of the lockdowns.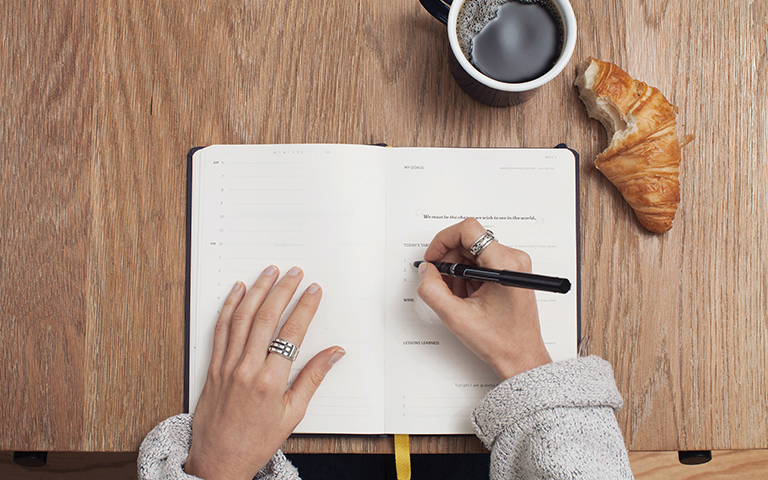 Many friends over the years have asked me how I could work from my home office. Now, however, they have discovered that working remotely is not about lying in bed, opening up your laptop and writing in your pyjamas. Working remotely requires a lot of self-discipline to meet the often very short deadlines of direct clients and agencies. Remote working was already in place long before the word 'coronavirus' popped up. In addition, technology has advanced enormously in recent years, making it possible to work from home (or rather from a remote location) that can even be a country other than the one where the employer or work provider is located. But be careful: working remotely is NOT the same as working as a freelancer. A remote worker can be a part-time or full-time employee of a company who simply works from home or from another place that is not the company's office. Freelancers, on the other hand, are in charge of their own destiny when it comes to finding clients to work for. They can work from home, they can work from co-working spaces, they can work from basically anywhere they choose, provided they have the right technology to do so. In some cases, they can even work directly from the client's office. The nature of translation, whether technical or non-technical, makes it suited to workers in a quiet environment where they can work undisturbed, rather than in noisy, busy offices where it is difficult to concentrate. Translators deliver their files digitally and can therefore do so from anywhere.
So what can language service providers and freelance translators teach people who have to work remotely? Why is working remotely such a good idea? In addition to the considerable advantages already mentioned, working remotely has a number of less tangible benefits. For example, working from home can even mean that translators eat more healthily than those working in an office.
There are some common requirements that all remote workers must consider if they are to use their time efficiently and productively. Technology plays an immense role. You need to be able to connect with clients and anyone you may encounter as part of your professional life, and naturally this means having very stable telephone and internet connections and also having printers, scanners, tablets, screens, microphones, headsets and access to the right software at hand.
However, smart working is much more than just equipment: people who work remotely must have the right mindset. You have deadlines to meet, but there is no one looking over your shoulder to stop you if you waste time and get distracted or procrastinate. Whether you spend your time looking at Facebook and Twitter as the minutes tick by is entirely up to you. This means that those working remotely must have the right approach: enthusiasm for what you do and a lot of self-motivation to get the best results. Freelance translators must also have additional skills to be able to work from home successfully. They need to be able to connect remotely to find clients, for example, and they must have administrative and financial skills to keep their office affairs in order. When you translate for a living, you work with language every day. Sometimes it can be a draining experience; you always have to find ways to stay inspired and creative and not to simply see language as a means of putting food on the table. In addition, successful freelance translators need to improve their skills in order to future-proof them. Translation does not stand still, and the demands for the types of services required continue to evolve. Focusing on meeting future demands is the best way to enjoy a fruitful career. Offering a range of services is certainly important in this respect, and professional development can expand with additional skills from specialised translation to multilingual content writing, proofreading, editing, desktop publishing, and multilingual customer support. Each new skill means a more robust and therefore more stable long-term career.
---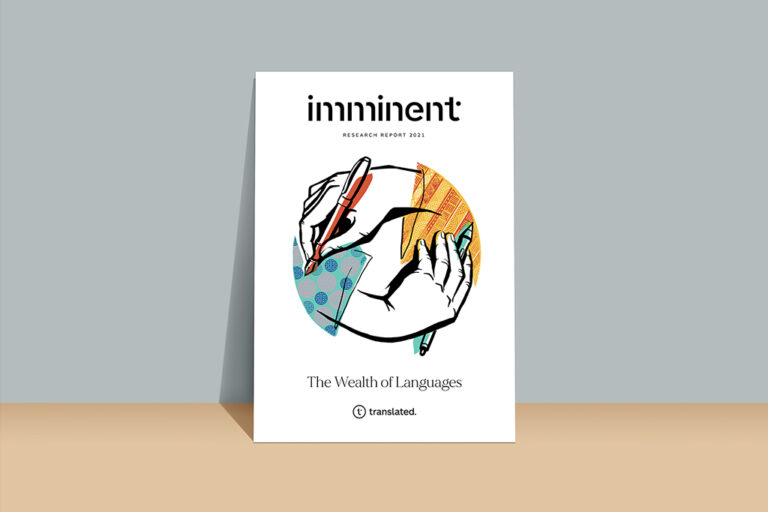 Imminent Annual Report 2021
Fit your business in global shape. Get your copy of Imminent Annual Research Report 2021. And let us know what you think.
Get your copy now
---
On the downside, though, freelance translators also know that if you don't set clear limits, you risk feeling like you are always working, or that you are unable to work and lose concentration because of the constant interruptions – a problem that can occur more frequently if you have children. Freelance translators also know that the opposite can happen: thanks to technology, you are available virtually and can be reached at any time of day. If you don't set your limits properly in this regard, you risk working too much and not having enough time to devote to your private life and family.
Being a freelancer means being 'free' in every respect, but if you get sick or if your field of specialisation goes through some kind of crisis, you risk having a rebound effect on your income and therefore on your whole life.
In addition, you can sometimes experience a sense of isolation and loneliness due to the absence of direct contact with colleagues, with project managers in the case of agencies, and with clients. Homeworking means not having to leave the house; the place where you live, eat and sleep also becomes your office. With no external encouragement and no interesting conversations, work is reduced to flat monotony, which hardly sparks the creativity that is sometimes needed in this job. What's more, the lack of shared spaces with others hinders brainstorming and the incubation of ideas. When you are surrounded by others, you grow, including professionally. You thrive thanks to communication.
What's more, the lack of shared spaces with others hinders brainstorming and the incubation of ideas. When you are surrounded by others, you grow, including professionally. You thrive thanks to communication.
Professional translators working from home face a number of issues, and a sense of isolation can be one of them. Working remotely is not for everyone. If you like chatting with people and even commuting every morning, remote working is not for you. Working from home is quiet – very quiet. Even when there are urgent deadlines. It can be a lonely experience. For some it can be ideal, while for others it seems like a nightmare. Sometimes even a thriving social life cannot compensate for such isolation.
Also, the lack of a company to push forward your career development and future-proof your skills is difficult to cope with. It is hard to prioritise your personal development when there are pressing deadlines to meet and when there is no one to encourage and help you.
Over the years, my job has led me to work with increasingly large agencies: major organisations in the industry that have evolved from many points of view, not only technologically, but also and above all from the point of view of internal human resources. Certainly not, however, with regard to what I believe is the most fundamental resource for any organisation in the language services industry: freelance translators. We are the bedrock, the resource that should be cared for, nurtured and left happy and satisfied with the right communication and collaboration, which goes beyond rendering a service and having invoices paid on time. We are not mere numbers, we do not all have the same skills, we are not interchangeable: we are human beings, and when forced to compete against each other, the obvious outcome is price dumping and poor results. In our professional relationships, we need to rediscover humanity, empathy, a cross-generational and cultural exchange where older translators help younger ones with their experience, while younger translators transmit their renewed enthusiasm to their seniors. We need to rediscover the joy of having a human, direct and genuine relationship with our clients and project managers, like it was 'in the old days', when style counted just as much as productivity, even in technical and specialised translations.
I still haven't lost the habit of visiting all of my clients at least once a year to see them in person, to put a face to emails or phone messages, and these visits always pay off.
This is inclusion. It has to be a two-way street, though.
The translation industry shows how well we can work from home in the right circumstances, the mistakes we can correct and the future we can mould. In my opinion, there is a lot the world can learn from this example. Alone does not mean lonely. Remote does not mean isolated. Let's make this job truly smart.